Super AIP AAI Methodology of subject integrated practical learning helps the students not only enhance their learning outcomes of traditional school subjects of Math and Science but also help them develop a practical skill of coding and Artificial Intelligence in a systematic step by step way.
Acquire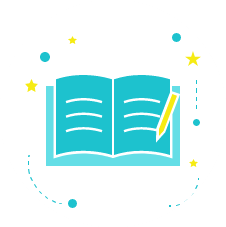 Enhanced comprehensive e-learning of concepts learnt in school subjects of math and science using bite sized content in form of videos, definitions along with examples. The acquire track can be used to complement the school teaching and can be used as an effective teaching tool. Students can revisit for revision and concept tracking.
The apply track is a self-learning track which follows the acquire path. Students can apply and test their knowledge gained in the acquire track in a hands-on and/or real-world settings through. Solving Worksheets, Attempting Quiz, Interactive games, Students can also access a comprehensive question bank related to each topic to practice and improve their learning.
Apply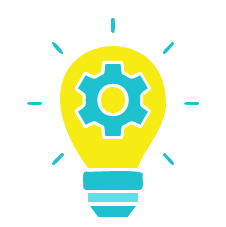 Innovate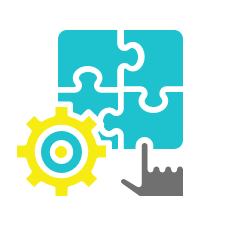 The innovate track is the most interesting part of this learning methodology. As per NEP 2020 guidelines of promoting holistic learning and teaching artificial intelligence integrated with school studies, this track does exactly that.Students would learn to create hands-on applications and projects using coding and artificial Intelligence concepts related to the school topic they are studying. This would enhance their learning and understanding of their school topic and in turn improve their performance in school. Adding to the above, students would be able to acquire the skills of coding and AI
In this phase SuperAIP platform provides students with various procedures and analytical tools to describe and demonstrate, solve problems, solve a problem at work or home using acquired knowledge, related techniques used in different settings or circumstances.